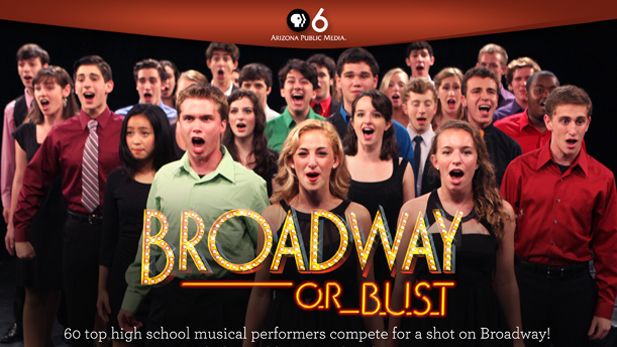 In 2012, PBS took audiences behind the scenes of the National High School Musical Theatre Awards with a three-hour prime time documentary series, BROADWAY OR BUST that tracked the real life stories of America's top high school musical performers, vying for the coveted Jimmy Award.
Part competition, part performance, and part non-fiction drama, the series started in the NHSMTA regional competitions, where judges selected the best performers in the country. The 60 finalists then descended on Broadway, where they plunged into the eye of the theatrical storm for one intense week of rehearsals, coaching, mentoring, performance, and competition.
The week culminated in The National High School Musical Theatre Awards, our one night, star-studded event held at the Minskoff Theatre in New York. Here the judges selected the nation's leading male and female high school musical theatre performers. Click the links below to watch this one-of-a-kind series.
Videos
Extended Preview
Episode 1: "The Casting Call"
Episode 2: "Boot Camp"
Episode 3: "And the Winner Is..."