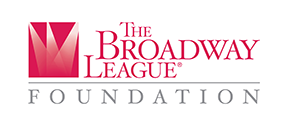 Each year the Jimmy Awards®/National High School Musical Theatre Awards® (NHSMTA) plays a leading role in charting the future of our industry. More than 140,000 high school students participate in musical theatre competitions sponsored by League members across the U.S. Presented by the Broadway League Foundation, the program invites two nominees from each regional ceremony to take part in a theatre intensive including coaching and rehearsals with Broadway professionals in preparation for a one-night-only talent showcase on a Broadway stage. Jimmy Awards alumni/ae have gone on to perform on Broadway, in national tours, and in the West End. The Jimmy Awards has been the catalyst for more than $5 million in scholarships since its inception in 2009.  Read more about its history and mission.
We can't do it without you. The Jimmy Awards depends on your help to develop future Broadway performers and audiences by supporting participating students, their teachers, and their schools' commitment to arts education. 
Donate to The Broadway League Foundation in support of The National High School Musical Theatre Awards using the form below.