The 2021 Jimmy Awards® hosted by Corbin Bleu was broadcast on July 15. Visit our YouTube page to watch selections from the show.
2021 Winners
About the Event
The 12th Jimmy Awards® was presented on Thursday, July 15, 2021 as a virtual event. Corbin Bleu hosted.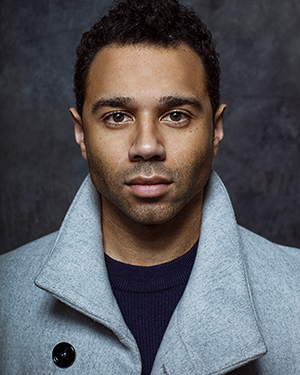 The coveted JimmyAwards for Best Performance by an Actress and Best Performance by an Actor were presented to Elena Holder, Triangle Rising Stars (Durham, NC) and Bryson Battle, The Blumey Awards (Charlotte, NC). Both winners receive a check for $25,000 to further their education.
This year, a total of 20 awards and scholarships were available to participants. The program has been the catalyst for more than $4,000,000 in educational scholarships to date. Six finalists each received a $3,000 scholarship toward their future education:
Benjamin Brown, Philadelphia Independence Awards (Philadelphia, PA)
Justin Cooley, Blue Star Awards (Kansas City, MO)
Mateo Lizcano, The Roger Rees Awards for Excellence in Student Performance (New York, NY)
Victoria Evans, The 5th Avenue Theatre: Celebrating High School Musicals (Seattle, WA)
Kuper Walker , The Jerry Herman Awards (Los Angeles, CA)
Ava Wolesky, Blue Star Awards (Kansas City, MO)
Additional awards winners received a $2,000 scholarship each:
Best Dancer,presented by The Shubert Organization, for excellence in dance and movement
Kiara Geolina, The Broadway San Diego Awards (San Diego, CA)
Rising Star, presented by The John Gore Organization, for impressive advancement during the Jimmy Awards program
Ben Gray, The Orpheum High School Musical Theatre Awards (Memphis, TN)
Best Performance in an Ensemble, presented by Thomas Schumacher & Disney Theatrical Productions, for outstanding collaboration during the Jimmy Awards program
Brady McComas, The Kelli O'Hara Awards (Oklahoma City, OK)
Spirit of the Jimmys, presented by Iris Smith & Once Upon A Time Productions, for embodying the spirit of this musical theatre celebration
Kuper Walker, The Jerry Herman Awards (Los Angeles, CA)
Semifinalist Scholarships, presented by Blumenthal Performing Arts:
Taylor Garlick, Utah High School Musical Theatre Awards (Logan, UT)
Parker Jackson, Dallas Summer Musicals High School Musical Theatre Awards (Dallas, TX)
William Morris, The Broadway San Diego Awards (San Diego, CA)
Jaaziah Vallano, The Enchantment Awards (Albuquerque, NM)
Naliah Hernandez, Las Casas Foundation's Joci Awards (San Antonio, TX)
Rafaella Mark, The Enchantment Awards (Albuquerque, NM)
Audrey Saucier, Nebraska High School Theater Academy (Omaha, NE)
Katie Smith, Philadelphia Independence Awards (Philadelphia, PA)
Additionally, the INSPIRING TEACHER AWARD presented by WELLS FARGO was given to Katelin Ruzzamenti Knight, Salt Lake School for the Performing Arts, Salt Lake City, Utah and Benjamin Pesenti, Elmont Memorial High School, Elmont, NY. These teachers were honored for the encouragement and inspiration that led their students to win the coveted Jimmy Award for Best Performance by an Actress and Best Performance by an Actor at the most recent past Jimmy Awards ceremony, in 2019.
Judges for the 2021 Jimmys were comprised of notable theatre professionals including Tony Award-winning producers, award-winning casting experts and industry professionals. Winners, finalists, and semifinalists were selected by KENT GASH, MONTEGO GLOVER, BRIAN MORELAND, ALECIA PARKER, TARA RUBIN, LUIS SALGADO, NICK SCANDALIOS and BERNIE TELSEY. Preliminary judges who evaluated and cast nominees included PUN BANDHU, RASHAD CHAMBERS, KRISTIAN CHARBONIER, STEPHANIE KLAPPER, KEVIN METZGER-TIMSON, and THOM SESMA.
The annual Broadway-focused talent showcase included medley and production performances by all 72 nominees from 36 regions around the US and featured solos by select finalists. In 2021, all coaching, rehearsals, and activities took place online. The industry coaches who mentored the nominees included: JENNI BARBER, JANET DACAL, EDEN ESPINOSA, MARYANN HU, ADAM KANTOR, and ELISEO ROMÁN. MICHAEL McELROY was the coach coordinator.
The Jimmy Awards was directed by Van Kaplan and choreographed by Kiesha Lalama.Michael Moricz was the musical arranger and conductor, and Mary Jane Brennan was the writer. All four have been with the Jimmy Awards for all 12 years of the program.
The 2021 Jimmys also welcomed eight student reporters from Regional Awards Programs around the country. During the Jimmy Awards production week, these junior journalists sat in on many of the online sessions and rehearsals attended by the performer nominees. Each student reporter submitted a series of videos providing "on the ground" reporting about the nominee experience and how the production was put together. In addition, the student reporters met with industry professionals who provided first-hand experience and advice on the digital and press landscape surrounding the Broadway industry.
Read our press releases:
2021 Jimmy Awards Winners Announced
Corbin Bleu To Host The 2021 Jimmy Awards
2021 Jimmy Awards Nominees Announced
The Jimmy Awards Announces 2021 Inspiring Teacher Award Presented By Wells Fargo

This digital program was created using PLAYBILLder, Playbill's custom, Broadway-quality program creation tool. Get started building your real—or fantasy—Playbill program today at PLAYBILLder.com.