Corbin Bleu hosts the 2023 Jimmy Awards, live on June 26 at Broadway's Minskoff Theatre!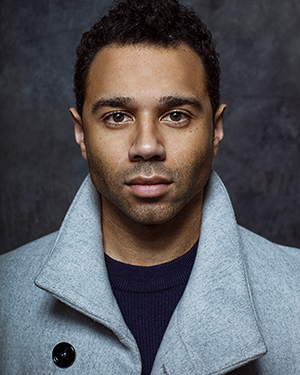 Corbin Bleu will host the 14th annual Jimmy Awards ceremony taking place on Monday, June 26, 2023 at 7:30pm. This marks his second time in the role as he first hosted the ceremony in 2021. The Jimmy Awards return to the Minskoff Theatre located at 200 West 45th Street in Manhattan. As of June 2, 2023, tickets to the ceremony are sold out. Livestream links will be posted here a few days before the ceremony.
The evening will also feature the Inspiring Teacher Award presented by Wells Fargo honoring two teachers, who during the previous school year provided valuable guidance and encouragement for their students pursuing performing arts. This is a recognition of the importance of theatre arts education in schools.
American Sign Language interpretation will be provided during the Jimmy Awards. Accessibility services secured by Invest in Access.
Streaming links will be posted here when available.
Read more about The Jimmy Awards.
Meet Our Host
Corbin Bleu has established himself as an actor, singer/songwriter, dancer, voiceover/ recording artist, host/television personality, and producer. Bleu is probably best known for his role as Chad Danforth in Disney's Emmy Award-winning High School Musical franchise. Bleu last appeared on Broadway as Lucentio/Bill Calhoun in 2019 revival of Kiss Me Kate for the Roundabout Theatre Company. He also headlined as Ted Hanover in Irving Berlin's Holiday Inn. Additional Broadway credits include: Godspell (Jesus) and In the Heights (Usnavi). Other stage highlights include Hairspray (Seaweed) and Mamma Mia! (Sky), both at The Hollywood Bowl in Los Angeles. In 2018, he starred as Don Lockwood, the role made famous by Gene Kelly in The Muny's centennial season production of Singin' in the Rain as well as Billy Crocker in Anything Goes at Arena Stage in Washington, D.C. That year he was honored with the Entertainer of the Year Award from the Tremaine National Gala honoring his work in the dance industry. In 2023, Bleu performed at Howard University in Washington, D.C. for a Broadway Collections TV special called Black Broadway: A Proud History, A Limitless Future which aired on PBS during Black History Month.
Bleu is the Chair of the National Advisory Board of the Looking Ahead Program, a division of the Entertainment Community Fund (formerly The Actors Fund) focused on helping professional young performers and their families thrive amid the unique challenges of working in the entertainment industry. He also dedicates himself to giving back through programs such as St. Jude's Children's Hospital, Starlight Children's Foundation, and the Make-a-Wish Foundation.